Did you know....
When consumers know that a business is a Chamber member, they are more likely to think favorably of it and are more likely to purchase goods or services from that company.
Why Join?
The Mt. Pleasant Area Chamber of Commerce offers a wide variety of information, services and programs to strengthen your business in the community. Your involvement with the Chamber will connect you to people, ideas and resources to enhance and grow your business.
Member Benefits
Networking
Connection
Education
Advocacy
Visibility
Credibility
Discounts & Resources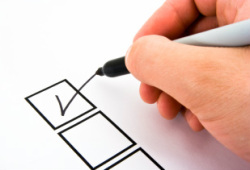 Networking
The Chamber provides ample opportunities for you to build your network. Visit our calendar of events!
Members can attend and participate in networking events at a discounted rate such as our new Off the Clock after hours events, Daybreak Mt. Pleasant, Pop in 4 Lunch, and more.
Members have the opportunity to join a Referrals Over Business (Sales Lead) group.
Connection
Build connections with over 440 other members and learn about the Mt. Pleasant Community.
Business Resources - The Chamber connects our members to the planning tools and other business development services they need.
Every year, the Mt. Pleasant Area Chamber of Commerce gives out thousands of business referrals. The Chamber is often the first stop, physically or virtually, for those planning to vacation or relocate to our area.
Referrals Over Business (ROB)- ROB is a business referrals group in a networking environment where one can build relationships with other business professionals - face-to-face.  During the referral meetings, other members will become familiar with your business and learn how they can refer you to their own circle of contacts. One business category per group permitted. Contact the Chamber to see if your business category is open.
Discounts & Resources
Save money via discounts obtain access to important business resources.
The Chamber team can point you to statewide and local resources for the benefit of your business such as Going Pro Funds, MI Tri-Share Program and more.
The Chamber offers convenient notary services at no charge to our members.
Utilize the Chamber's conference room, upon availability for your important meetings.
Educational discounts offered through CMU and Mid Michigan College.
Access to Michigan & Federal Labor Law Posters- Mandatory Labor law postings for employers come from a wide variety of different government agencies and The Michigan Chamber of Commerce stays on top of all changes and consolidates them on laminated posters with all of the required notices. They also offer employment guides covering state and federal employment law topics for all Michigan businesses, including the Employment Law Handbook, Guide for Employee Handbook Policies, Unemployment Insurance Guide, and Employee Electronic Use. https://www.michamber.com/publicationsstore/ Use Code MPC
Employment Law Assistance- As members of the MI Chamber of Commerce, we can offer free information to protect your business and ensure compliance with current federal and state labor employment laws. Our members can contact the Employment Law Assistance by emailing AAT2@bodmanlaw.com.
Utility Bill Review- As members of the MI Chamber of Commerce, they offer a program to help you manage and significantly reduce your utility and telecommunications costs with real saving, refunds and credits. Contact David Brownback at 517-204-6413 or dbrownback@michamber.com, or discover how much your company can save with a utility bill review by using the Michigan Chamber Utility Bill Review Calculator. Make sure you mention the Mt. Pleasant Area Chamber of Commerce!
Through the power of group pooling through the Chamber's program, you can expect your workers' compensation insurance through Accident Fund Insurance Company of America to have a competitive rate, up-front savings on premiums, a dividend return (that averages 5.8%), and more. Example: Chamber members receive 5% up-front savings on their premiums through the workers' compensation group program. That 5% savings alone often covers the entire cost of a business's Chamber membership dues!

Education
Gain a competitive edge through our programs designed to cultivate knowledge.
Attend education programs designed to help improve your professional skills and your business, Young Professionals Network, Something to Chew On, and more!
The Rollie Denison Leadership Institute is an 8-month intensive educational program that prepares individuals to be future leaders in the greater Mt. Pleasant area by learning about the many facets of the Mt. Pleasant community.
Access to training from the US Chamber of Commerce and the MI Chamber of Commerce offered every month mainly in the areas of human resources/labor law, tax and finance, safety compliance, environmental compliance, and management/supervision. The MI Chamber of Commerce can also customize training for you through their contract training service.
Advocacy
Have a say. Our Chamber is an advocate for businesses in our community.
Members can request Ribbon Cuttings for Grand Openings, Groundbreakings, Anniversaries, Relocations, Renovations, and more--at no extra cost!
Join our newly formed Advocacy Committee to learn about what's happening on a local, state, and national level.
"Did you know" E-News- Occasionally the Chamber will email about important legislation and happenings.
Gain access to your elected state and federal officials by attending our annual Spring Legislative Breakfast.
.
Visibility
Stand out and get noticed. We provide exposure through our directory, website, events, emails and social media.
All members receive name recognition on the Chamber's website with a free listing in the online Chamber directory, including your business information and a link to your website.
Post Hot Deals FREE on the Chamber website.
List Job Postings FREE on the Chamber website.
Promote events FREE on the Chamber's Online Community Calendar.
Website Advertising available at an affordable cost.
Numerous levels of sponsorship exist for investment in the Chamber, annual events, and monthly programs. This allows businesses to gain exposure and build awareness.
Membership Directory and Community Guide - Members are listed in both our online Business Directory, and in this print publication. This directory and community guide is printed once a year, in January, and distributed to area hotels, businesses, educational institutions including CMU and MMC, and is placed in relocation packets.
Chamber Bulletin E-Newsletter - Emailed out once a month to over 1,300 Chamber members, this e-newsletter highlights upcoming Chamber events and opportunities to take advantage of Chamber membership. Members have the opportunity to advertise in this popular e-newsletter publication.
Member Minutes E-Newsletter - E-newsletter sent out once a month - for and about our members! Members can submit News & Views items regarding what's new with their business, upcoming events, recent awards and more! Request a "Member Spotlight" article or write an "Ask the Expert."
Pleasant/Isabella County Map - Members can take advantage of advertising in this city/county map produced by the Mt. Pleasant Chamber. 10,000 copies are printed and distributed throughout Michigan Welcome Centers, area hotels, businesses and are included in relocation packets.
Credibility
Raise your reputation. Chamber members are respected by the community.
Put a Mt. Pleasant Chamber of Commerce decal on your door or window or add our membership logo to your email signature. A national survey found that consumers are more likely to support your business if you're highly involve in a local Chamber (Schapiro Group, 2012).