Annual Awards Banquet - March 4th, 2023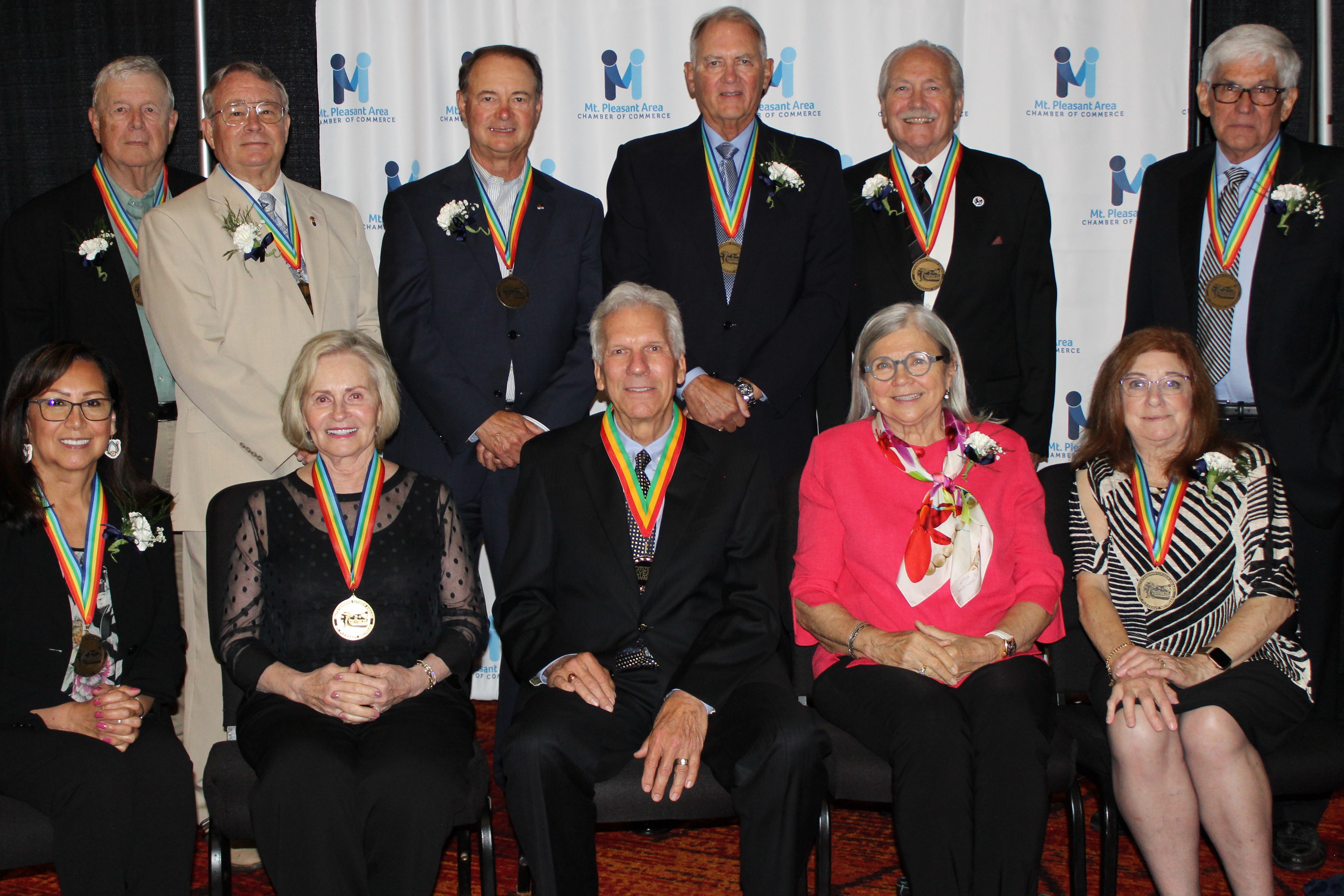 In 1957, the Mt. Pleasant Area Chamber of Commerce began what would become a time-honored tradition, which has continued to this day, to honor Mt. Pleasant's exceptional citizens.  Held each year in March, this community-focused event honors outstanding volunteers from local service clubs and organizations for excellence in service and leadership. The Chamber's highest honor, the Citizen of the Year Award, is the highlight of the evening as it is a surprise to the recipient and all attendees.
Annual Golf Outing - July 2023
Held toward the end of July of each year, this fun event offers members the opportunity to connect with one another in a relaxing, laid back atmosphere, in a location where a great many business professionals dream of being all summer: the golf course!  If you needed one more excuse to golf, we have you covered!
Corporate Cup Challenge - September 13th, 2023
The Corporate Cup Challenge, hosted by the Mt. Pleasant Area Chamber of Commerce and now in its second year after an incredibly successful inaugural event, is all about fitness, team building and friendly competition.
Throughout this three-day September event, employees from Chamber member businesses come together to compete in various challenges against other businesses as a way to promote employee wellness and community involvement. It is also a great way to earn bragging rights and build relationships with fellow Chamber members along the way! Business teams earn points based on where they place in the various competitions, and whichever team has the most overall points at the end of day three wins the Corporate Cup!
This annual trade show and networking event, typically held in October, is designed to give local businesses and the community the chance to see the latest and greatest in the Mt. Pleasant Area marketplace. Chamber of Commerce members have the opportunity to grow their professional network, meet customers, introduce the Mt. Pleasant community to their products and services, and share what's new with their business.
All business types are welcome to exhibit.  Booth prices and sponsorship opportunities are posted toward the end of summer each year. Entrance fee and details coming soon. There is no better way to immerse yourself in the Mt. Pleasant area business community.  Invite your clients, colleagues and business partners! You will make important business contacts, both business-to-business and business-to-public.