Basic Membership vs. Chairman's Circle
The Mt. Pleasant Area Chamber of Commerce offers a wide variety of information, services and programs to strengthen your business in the community. Your involvement with the Chamber will connect you to people, ideas and resources to enhance your business.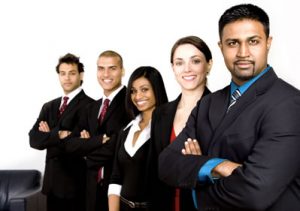 Number of Employees
1-5 - $275
6-10 - $285
11-25 - $380
26-50 - $510
51-100 - $635
Number of Employees
1-5 - $390
6-10 - $405
11-25 - $550
26-50 - $745
51-100 - $935
Annual dues are based on the number of full-time employees or full-time equivalent. (2 PT employees = 1 FT employee)
New members pay one-time $25 application fee.
Membership dues are non-refundable.
Dues renewals are billed in January and / or July of each calendar year.
Basic Chamber Membership
The Chamber offers two levels of membership to best suit your needs.  Basic membership includes entry or involvement  in Chamber events at a membership discounted rate, group insurance programs, networking opportunities and more! Below are the benefits you receive when signing up for Basic Membership --
Basic Membership Welcome Kit
FREE VIP Entry for two to all regular Business After Hours and Business Over Breakfast events for first year of membership. ($80 Value)

(20) FREE 60-second radio commercials 

on 

95.3 WCFX

 (

$400 Value). 

Additionally, WCFX offers a buy one get one free deal on your next 100 commercials! (

up to $2,000 Value).

1 FREE White Page Bold Listing 

AND a Complimentary Business Visibility Consultation from 

PhoneGuide

 Community Telephone Directory. 

($250 Value)

FREE Digital Advertising Analysis and one 2 col. X 3" print ad

 from 

The Morning Sun

. 

($120 Value)

AND MORE!!
Deena Kalbfleisch
Membership Director
989-772-2396
deenakalb@mt-pleasant.net
Chairman's Circle Membership
The Chairman's Circle is a group of members who have chosen to enhance their membership investment. In addition to receiving all the benefits of the Basic Membership upon joining, Chairman's Circle members will also receive the following benefits every year --
Chairman's Circle Membership Welcome Kit
Enhanced Website Marketing Package
($2,400 Value each year)
 Receive priority placement before basic members in business directory search results
 Add your company logo
 Add 200 character description to business directory search results pg
 Add an enhanced 1,500 character business description on your page
 Add a Map link (Google, Map Quest or upload your own PDF map)
 Add a photo gallery (up to 8 photos)
 Add a YouTube video
 Add a Bullet point listing (up to 5 points)
 Add Additional Key Word search terms and more.