Connecting You with People, Information & Resources
The Mt. Pleasant Area Chamber of Commerce is managed by a professional staff providing experience in event management, networking, marketing and leadership education. We are eager to support and promote your business goals. Our office hours are Monday through Thursday, 8 a.m. to 5 p.m and
Friday, 8 a.m. to 4 p.m.
Our Mission
The Mt. Pleasant Area Chamber of Commerce's Mission is to enhance a diversified business environment that fosters a progressive and economically viable community.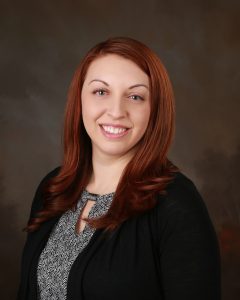 Rachel Rollin
Director of Events
Ext. 101
rrollin@mt-pleasant.net
Rachel Rollin joined the Chamber staff in August 2013.  Rachel graduated from Central Michigan University with a Bachelor of Arts degree in Integrative Public Relations. She came to the Chamber from McLaren Central Michigan hospital, where she worked as Marketing and Resource Development Assistant for 3 years.
Rachel leads and is a member of the Mt. Pleasant Young Professionals Network. She also serves on the Board of Campus Ministry at Christ the King Lutheran Chapel on the campus of CMU.
Rachel is married to Ryan Rollin, who works as a Speech-Language Pathologist, and was blessed with a son, Landon, in February 2019. Rachel is in charge of planning the Chamber's many events as well as direction of event promotion.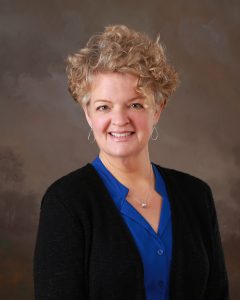 Melinda Salchert
Membership Director
Ext. 108
msalchert@mt-pleasant.net

The Mt Pleasant Area Chamber of Commerce welcomes Melinda Salchert as the new Membership Director.
Melinda comes to the Mt. Pleasant Area Chamber of Commerce from The City of Mt. Pleasant. While working for the city, she enjoyed planning events and promotions as the Special Event Coordinator. Melinda graduated in 1996 from then Mid Michigan Community College with an LPN certificate. After 25 years in nursing, she decided to explore retail marketing and promotions, to utilize her Commercial Art & Design background that she received prior to nursing.
She has lived in this area most of her life and hopes to use the Chamber position to assist in the strengthening of the local economy. In her free time, she enjoys running, cooking and spending time with friends & family. She is on the Family Selection committee as well as the Construction committee for Habitat for Humanity of Isabella County.
She has a large extended family and is especially proud of her two daughters, Myra, 20 and Megan, 19.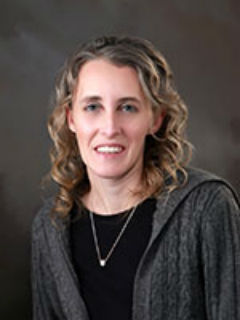 Jamie Pierson
Office Manager
Ext. 100
jpierson@mt-pleasant.net
Office Manager Jamie Pierson joined the Mt. Pleasant Area Chamber of Commerce in December 2013. Jamie obtained a Bachelor's Degree in Business Administration with a concentration in Management from American Intercontinental University. She enjoys spending time with her family and attending her children's sporting events. Jamie is married to Eric Pierson Sr. who works for Mt. Pleasant Public Schools and for the City of Mt. Pleasant. They have three children, Eric II, Jasmine and Ace. Jamie is responsible for the Chamber's accounting, website and technical support.