The Rollie Denison Leadership Institute
" We are not just problem solvers, we are possibility makers."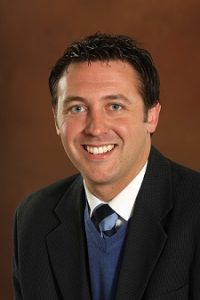 Dan Gaken was named Central Michigan University's Coordinator of Leadership Development in 2004 and assumed responsibility for the university's student leadership development programs. Gaken became the head of the Leadership Institute in December 2009. An active member of the Mt. Pleasant Community, Dan is the President of the Mt. Pleasant Chapter of the CMU Alumni Association, a member of the Isabella County United Way's Board of Trustees, and a member of the Games Committee for the Special Olympics Michigan state summer and winter games.
A nationally recognized leadership speaker, Gaken is a member of the National Association of Student Personnel Administrators as well as the International Leadership Association. Dan is the Michigan Association of Secondary School Principal's Level III leadership curriculum director. Dan also facilitates sessions of the LeaderShape Institute around the nation for college students. Dan's first book, Leadership & Service: An Introduction, which he co-authored with Senator George McGovern and Dr. Donald Simmons, was published by Kendall/Hunt in 2008. Dan has authored portions of Reflections on Civic Engagement (McFadden, 2009), and the University of Central Florida's LEAD (2010) text.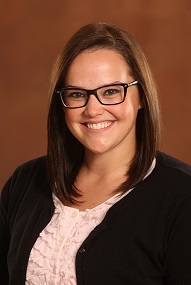 JESI EKONEN is a business owner of Just Follow Your Art. She previously served as the Associate Director of the Central Michigan University Leadership Institute. Jesi joined the Leadership Institute team in 2012 after completing her master's degree in Student Affairs Leadership at Grand Valley State University. Jesi has been a supporter of the Lance Armstrong Foundation for many years and in 2012 she was selected as a LIVESTRONG Leader. In her spare time, she enjoys spending time with friends and family, painting, volunteering, and caring for her cat, James Earl Jones and English Bulldog, Betty White.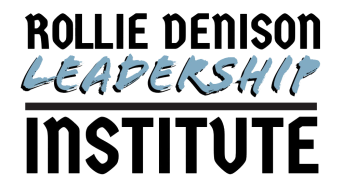 The Rollie Denison Leadership Institute programs are conducted every other year beginning in October of even-numbered years, and ending in May of the following year. During this period, the group meets for one full Friday per month for eight months. The first gathering in October is an overnight retreat. The cost to participate is $750.
-- Next RDLI is 2023 --
If you have any questions, please contact the Mt. Pleasant Area Chamber of Commerce at (989) 772-2396.